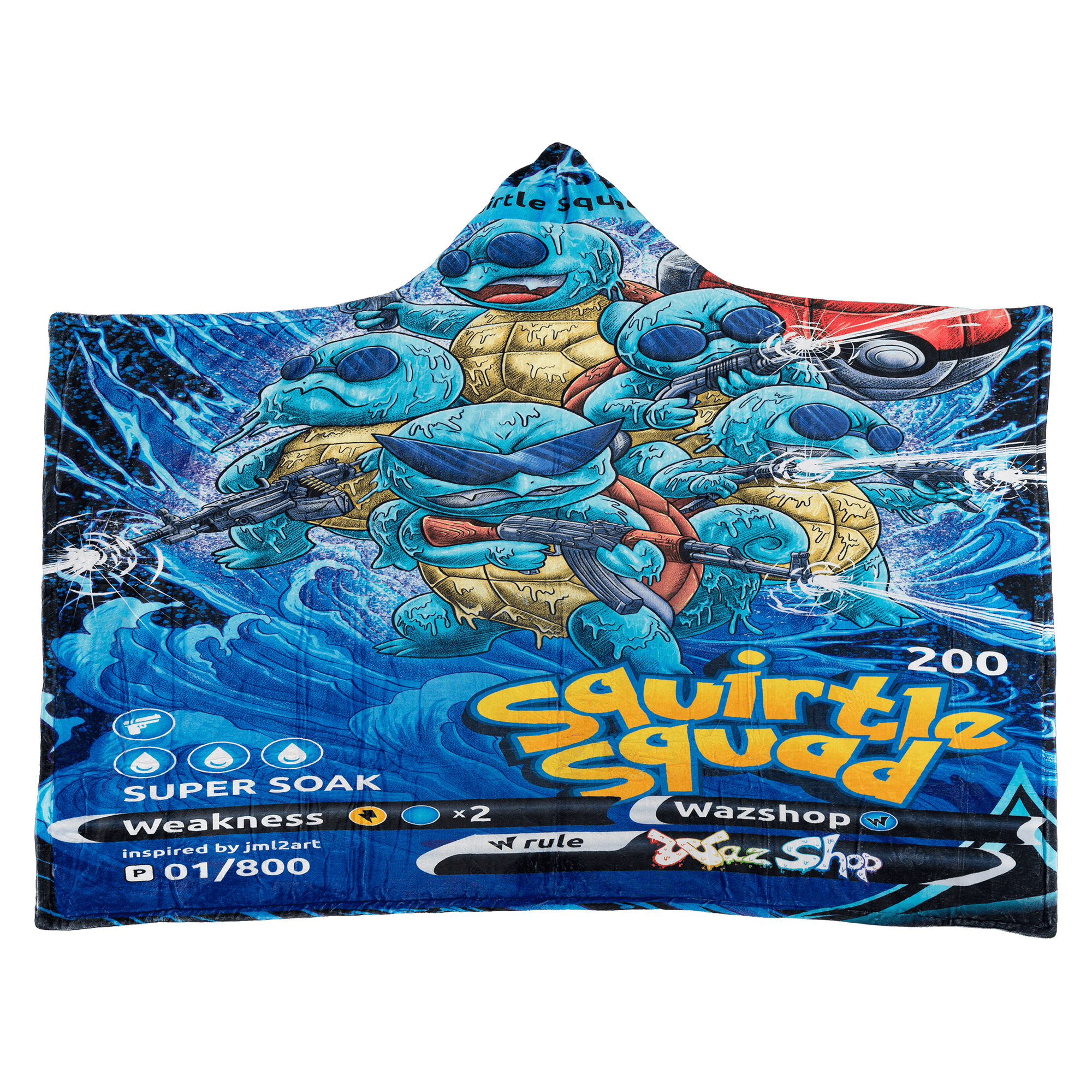 Squirtle Gang Hooded Blanket
"Waz Shop has the softest blankets with the dopest designs!"
This is the perfect blanket to gift to a loved one, snuggle up with on the couch, take with you on camping trips or music festivals, or even hang up on your wall as a piece of artwork! 
Material: SUPER SOFT FLEECE FABRIC :) 
Features
:
Second to none print quality with original artwork on every blanket!
Lightweight and SUPER WARM so you can carry them around with you at ease!