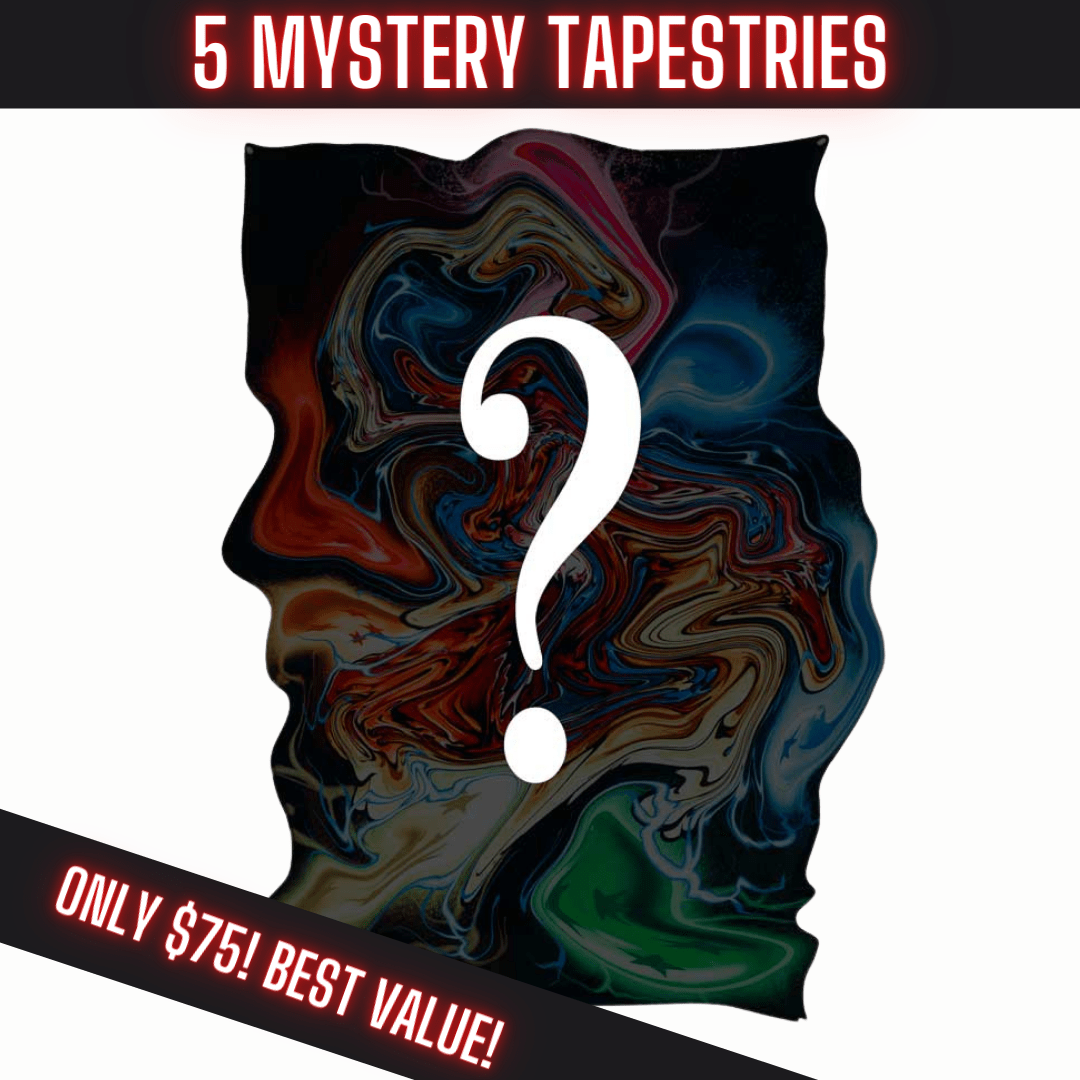 5 PACK OF MYSTERY TAPESTRIES (BEST VALUE) DO NOT ENTER DISCOUNT CODE OR THE ORDER WILL REFUND
Here's your chance to get FIVE of our BEAUTIFUL Tapestries for just $75!
* WE HAVE A LIMITED AMOUNT OF THESE BUNDLES AVAILABLE. NOT ELIGIBLE FOR DISCOUNTS AND PROMOTIONS.
Our tapestries boast second to none quality while displaying original artwork from artists across the globe. From the drawing board to the final product, our team meticulously works to tailor unparalleled products that are sure to turn the heads of those around you.
This product is printed using dye sublimation technology, which allows us to place the most vibrantly colored, all over designs onto our fabrics.
SIZE: 60x40 Inches
100% Polyester

Machine Washable